Long time, no see! We're on the home stretch of 2018, which means it's the perfect time to reflect on books we loved this year (and say a prayer for all the booksellers trying to send them home with readers this holiday season.) There were a lot to choose from, but I have narrowed it down to 18 Young Adult titles that were published between January 1st and now!
These are (roughly) in order of publication. All cover images from Goodreads.
1. The Apocalypse of Elena Mendoza
Elena is the product of a virgin birth, a faith healer, and a bisexual Starbucks barista who can't figure out how to talk to her crush. It turns out talking to your crush only gets more complicated once you've healed her of a bullet wound (and maybe raptured the shooter in the process. The voices aren't clear.) What follows is a witty, honest depiction of teen life when the world is literally ending around you and the people you love might not be as uncomplicated as they seem. I came for the queer romance and stayed for the humor, the frank discussions of depression and grief, and the message that sometimes we have to find our own reasons to hope. Perfect for readers of deep-thinking contemporary novels who want to dip their toes into the supernatural.
2. The Cruel Prince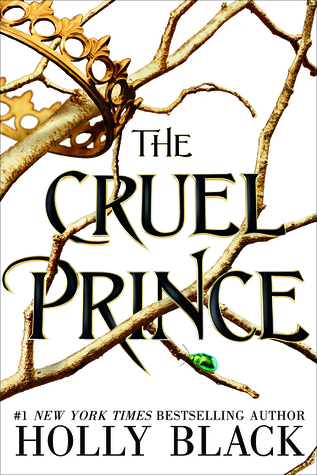 Would you believe this is only the second Holly Black book I have ever read? And what an introduction to her work! Jude, a human girl who was taken to Faerie after a vengeful general murdered her parents, has grown up surrounded by things that can (and happily would) kill her for the slightest misstep. Jude is determined to earn her place in the High Court and gain a measure of safety and respect for herself and her twin sister, but how can she succeed when the vicious Prince Cardan is just as determined to see her fail? This book puts the "dark" in dark fantasy with deliciously messy interpersonal dynamics, attractive villains, and lots and lots of murder.
3. Children of Blood and Bone
No 2018 list would be complete without the Hamilton of books, the novel that turned the YA world upside-down, Children of Blood and Bone! Still sitting pretty on the NYT bestseller list after 37 weeks, this fast-paced fantasy novel is all the best parts of Avatar: The Last Airbender in a Nigerian-inspired setting where magic has been stolen from the people and a group of extraordinary teens holds the future in their hands. If YA fantasy has been feeling a little same-y to you, this series will hook you back in.
4. Tess of the Road
This was not the book I was expecting when I heard there was a spin-off to Seraphina about a girl who crossdresses to go on a quest to find a mystical world serpent. Tess is an angry, traumatized girl who goes on a journey from self-destruction to self-discovery after she flees her toxic family and the overbearing, misogynistic society that burdens young women with other people's sins. Tess is the quintessential "unlikable" female character, which means I would die for her. This novel deals with tough topics of trauma, addiction, abuse, and survival, and although these things can make it hard to read, you should read it.
5. The Bird and the Blade
As soon as I heard that this book was set during the height of the Mongolian Empire, I knew I had to read it, even if I knew nothing about the tragic opera it's loosely based on. Following Jinghua, a young slave girl with a secret past who has slowly fallen for a Mongol prince, this novel takes readers across the empire and into a dangerous game of riddles that can only end in bloodshed. I appreciated how well Bannen handled the inherent power imbalance between the love interests and how vividly she brought this medieval empire to life. If you want a historical romance with a fresh setting and you're not afraid to shed a few tears over it, this book is for you!
6. Hullmetal Girls
This is the science-fiction YA thriller of my dreams. When desperate teens sign up to become Scela, monstrous cyborgs neurally linked to their squads, they're told they will play a pivotal role in the safety and security of the last remnants of humankind. They have no idea how true that will be. This has razor-sharp world-building, including a great take on religion in space, and both perspective characters are amazing. (I wish I saw more people talk about how one of them is explicitly aromantic and asexual!) Do you have a geeky teen in your household who likes Pacific Rim and Star Wars? Put this on your holiday shopping list.
7. Impostors
The Uglies trilogy was one of the few YA books I actually read as a teenager, and returning to that world years later (both IRL and in the fictional world) felt like revisiting a beloved childhood haunt. In Impostors, a ruthless girl who has been raised to be her twin's body double questions her value and her loyalties after she is sent on a dangerous diplomatic mission in her sister's place. Everything goes sideways from there. Both action-packed and emotionally charged, this is an ideal book for readers who loved the first trilogy or who want to try out a new science-fiction series.
8. The Dark Descent of Elizabeth Frankenstein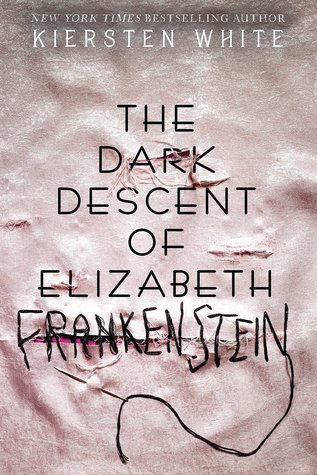 The bride of Frankenstein tells her own story in this feminist spin on the classic tale of horror. Elizabeth is an angry, complicated girl not quite in touch with either her anger or her complexity at the beginning of the novel, but she knows exactly what she is worth to the cold and cruel Frankenstein family, and she is determined to prove it to them. After all, Elizabeth isn't what she seems…and neither is Victor Frankenstein. This book's ferocity, gothic intrigue, and spine-chilling twists kept me up all night. I could write essays on this book, but for now, I'll just say: GO READ IT!
9. The Boneless Mercies
What was that? Not enough glory-seeking girls with pointy weapons on this list yet? Try this one! Evocative of Beowulf and the Norse sagas, this delightfully dark and grim standalone novel follows four death-dealing mercenary girls as they journey into the den of a monster they have sworn to slay — if they first survive witches, wolves, and the deadly approach of winter. Oh, and the patriarchy, of course. This novel oozes atmosphere, and by the end, you'll consider every character an old friend.
10. A Blade So Black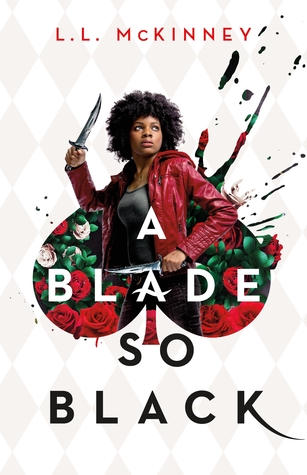 A lot of the books on this list are serious and introspective and angry, but this one is here because it is so much fun. A knife-wielding Atlanta teen helps the (attractive) warriors of Wonderland keep nightmare monsters from spilling over into the mortal world. But Alice has an enemy in Wonderland…one she might not be strong enough to defeat. Buffy the Vampire Slayer gets mentioned a lot in relation to this book, and I think that's fitting. It has all the wit and humor and action-adventure that made Buffy a fan favorite, but does more to make urban fantasy inclusive than Joss Whedon ever has.
11. Pride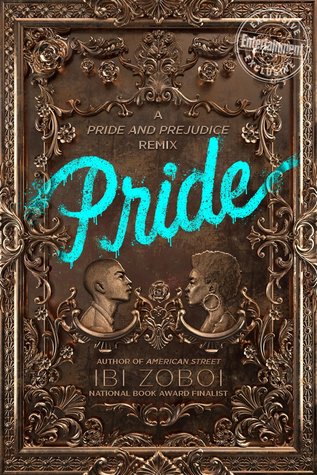 It's a Pride and Prejudice retelling set in New York City that addresses gentrification, class, income inequality, and the ways in which money and racism interact. Also, it's a gorgeous romance about two teens who live on the same street, but not in remotely the same world. Anyone who loves Jane Austen's original will read this with a grin on their face. This goes beyond retelling into rejuvenation. An absolute must for fans of smart, heartfelt contemporary YA.
12. Mirage
One of my coworkers describes this book as Star Wars meets The Wrath and the Dawn, and I think that's pretty spot-on. Continuing our theme of body doubles in science-fiction settings (please never stop, I eat this up every time), Mirage follows teen Amani as she is ripped from her home and forced to train to be the body double of the cruel princess whose empire conquered Amani's homeworld. This book has everything: lush palaces, political intrigue, space rebellion, romance, and some of the best world-building I've seen this year.
13. Sawkill Girls
The three heroines of this book have my trifecta of feminine virtues: angry, complicated, unlikable. They're fighting their demons, inner and outer. They're caught between survival and doing the right thing. In other words, they're perfect. For years, girls have vanished from Sawkill Rock without anyone seeming to care. That changes when Marion and her family come to the island and her sister goes missing. Prickly outsider Zoey knows something happened to her best friend, and she's eager to help Marion find out what. And gorgeous socialite Val has secrets…secrets with teeth. Oh, AND THEY'RE ALL QUEER. If you're craving more Stranger Things or The Haunting of Hill House, get this!
14. Black Wings Beating
This is a fantasy novel as fresh as mountain air and as thrilling as falling off a cliff — and there are a lot of cliffs. Set in a world where falconers rule earth and sky, siblings Kylee and Brysen must hunt and tame the eagle that killed their father if they don't want to be killed themselves. Meanwhile, a religious war is brewing, and strange magic moves across the land. The novel's dual perspectives are rich with personality and tension that will keep readers hooked from the first pages!
15. Blanca & Roja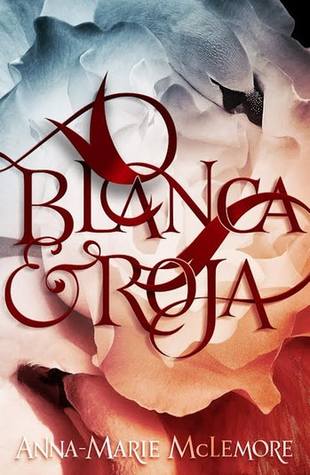 Take a second to really look at that gorgeous cover. Done? Okay! In this novel, the two del Cisne sisters have been pitted against each other since birth because of a family curse: one of them will be taken by the swans to join their flock, while the other will stay behind. Thrown into this mother-of-all-family-drama are two boys: one who turns into a bear, and one who fights to be seen as a boy at all. Together, the four of them will defy everything to be who they are and love who they want. This is a beautiful fairy tale of a book with queer romance and found family at its heart.
16. Kingdom of the Blazing Phoenix
I have to admit, I loved Xifeng from Forest of a Thousand Lanterns so much that I thought I would struggle to love Jade, the heroine of this standalone sequel. I was delightfully wrong! Equal parts epic quest and Snow White retelling, this is every ounce as beautiful and exciting as the first book, now with a lot less morally gray (and outright evil) actions by our main character. But don't worry: Xifeng is stil there, and she is every bit as menacing and power-hungry as she was before, especially when kind-hearted Jade starts to pose a threat.
17. The Light Between Worlds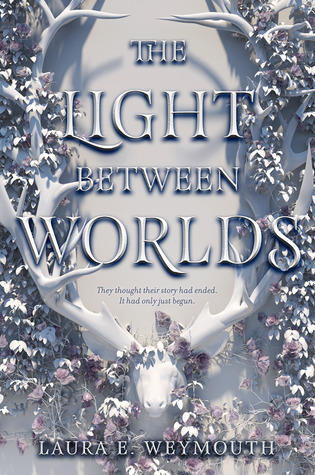 Two sisters vanished from their bomb shelter in WWII London and spent a lifetime defending another world from war. When they return, they're children again, and nothing will ever be the same. Or, "Susan and Lucy were not okay after the end of the Narnia books and we are going to have a long talk about that now." The themes of trauma, survival, family, and feminism make this book both heartbreaking and hopeful. Anyone who has opinions about portal fantasy should read this next.
18. Girls of Paper and Fire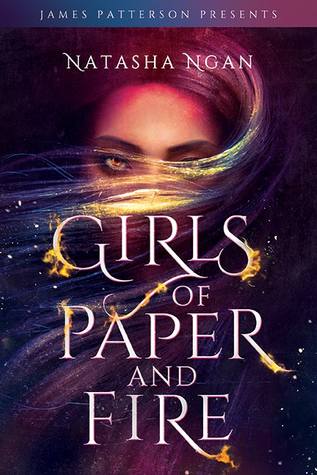 Last, but far from least! This book, like its dauntless heroine, is destined for greatness. YA fantasy has waited too long for a book like this. In a lush fantasy world where opulence hides cruelty, low-caste human girls are stolen from their homes to become concubines of the powerful Demon King. These Paper Girls are told they have no future outside of the hidden palace, but one girl, Lei, is determined to escape. Lei is a humble but fierce heroine whose friendship with another girl in the palace soon turns to something more. Ngan brings every facet of this world and its characters to life with her evocative, emotional prose and a love story that defies the odds.
If you would like to purchase any of these books, please consider supporting your local independent bookstores this holiday season by shopping with them. Find your nearest store on IndieBound!
You can support me and my review-writing habit by buying me a coffee on my Ko-Fi page.