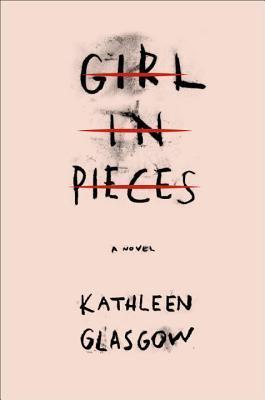 Review:
Kathleen Glasgow's debut is one of the hardest books I've read, and at the same time, one of the easiest. It falls firmly on the "Adult" side of "Young Adult" literature, ironically because of its unflinching focus on issues that affect millions of real teenagers: self-harm, mental illness, suicide, addiction, homelessness, and physical and sexual abuse. Parents will balk at the content, but the sad truth is that most teens are probably not strangers to these topics.
The story follows 17-year-old Charlotte "Charlie" Davis as she struggles with recovery from a failed suicide attempt. Homeless and fleeing an abusive mother, she finds herself in a rehabilitation center, only to be thrown out into the cold when her insurance stops paying for treatment. Soon she finds herself on a bus to Tuscon, Arizona, to meet up with a high school friend and to try to start life fresh. Once there, Charlie struggles to make ends meet and finds herself spiraling dangerously toward old habits.
Glasgow's gorgeous, poetic prose drew me into the story immediately and carried the narrative like a tune. It was legitimately hard to put down: I think I devoured more pages on my meal breaks than food until I finished it. I don't know how long she spent working on the manuscript, but it paid off — and, like all the best writing, the final product seems effortless.
While lyrical writing charms me, the book's strongest appeal is its characters. Charlie was vulnerable and raw, but the first-person perspective didn't diminish the secondary characters. Glasgow adds depth and nuance to people who are far too easy to pigeonhole in stereotypes: an ex-rockstar addict, a troubled goth girl, a haunted artist, a cocky patient from rehab. The settings themselves have their own vibrant personality, too, from a freezing Minnesota winter to a grungy cafe to a Day of the Dead celebration in Tucson.
This one is going to leave a mark in the genre, not for its unflinching presentation of the darker sides of life, but for its unrelenting movement forward. Failure, hurt, and heartbreak don't vanish from the pages as you move toward the end of the book, but the message is upbeat: "you can survive this." At the end of the day, the core of Girl In Pieces is hope.